Carleton Demonstrates Compliance Commitment for Lenders via Growth in Legal Expertise
Rapidly-Changing Landscape in Regulatory & Rules Drives Lending Compliance Leader to Invest in Expanded Legal Resources
South Bend, Ind. – February 7, 2017 – Carleton, Inc. a leading provider of compliant loan calculation and digital document software solutions, today announced the second of a series of initiatives to help promote compliance success for its clients.
With forecasted Federal Governance changes in 2017, the CFPB's operational evolution, and the uncertainty surrounding the future of current Dodd-Frank and other regulatory legislation, Carleton is well positioned to bolster its market leadership in this field.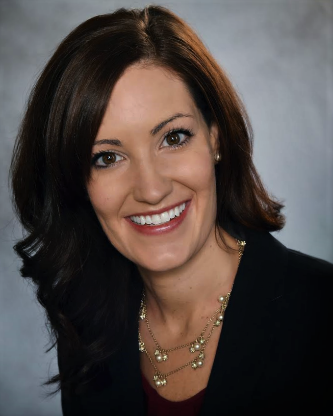 The comprehensive solution suite of CarletonCalcs, CarletonDocs, CarletonAudit, and CarletonAccess help lenders mitigate legal and regulatory risk compliance of consumer loan calculations. These technologies include federal and state-specific loan/lease calculations, digital document generation, electronic-audit reporting, and other compliance tools to support various lending compliance mandates.
Carleton's software solutions are supported by its highly regarded compliance research department which is relied on by many of the major lenders nationwide. Carleton expands its compliance support with the addition of an expert with proven legal experience.
Attorney Sarah Way has joined the Carleton team, bringing with her valuable legal background and expertise which includes business law, contract development and documentation, intellectual property regulations, property insurance law, and other litigation disciplines.
Sarah graduated with honors from Loyola University School of Law in 2013. Sarah graduated with a Bachelor of Arts in Political Science from the University of Notre Dame in 2009.
"I came to know of Carleton through its reputation in the local, South Bend community," Sarah commented. "But it quickly became clear that Carleton is a compliance leader in the area of consumer finance. I'm thrilled to be joining Carleton as they continue to grow and thrive in the industry."
"Sarah will add tremendous legal expertise to our compliance research department," stated Pat Ruszkowski, President and CEO of Carleton. "The addition of Sarah Way demonstrates Carleton's long term commitment to provide lenders with expert solutions and support that will meet the ever changing compliance landscape. We intend to enhance our compliance leadership position in 2017, so that we can continue to help drive the success of our customers and earn their satisfaction and trust."
About Carleton Inc.
Carleton is the leading provider of compliant lending and leasing calculation software and dynamic document generation software serving the banking, credit union, and auto lending industry. Founded on compliance expertise at a federal and state level in 1969, the company's client list has grown to include most of the major lenders, credit insurance companies and loan origination software providers in the United States. To learn more about Carleton Lending Solutions, go to www.carletoninc.com or contact Pete Radike, Director of Client & Channel Engagement at 800-433-0090 Ext. 245 or PRadike@carletoninc.com.
Posted on Feb 06, 2017