E-Credit Express partners with Carleton, Inc. for Dealer Document Support and Compliant Lending and Leasing Calculations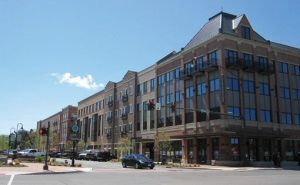 South Bend, IN – February 21, 2012 – E-Credit Express Inc, a patent-pending automated lender management platform (LMP), announced that E-Credit Express has integrated Carleton's SmartDocs and SmartCalcs hosted web services into E-Credit Express's LMP. Carleton is the premier provider of lending compliance software products to many of the major auto lending captives and lenders in the auto industry.
Carleton's SmartCalcs software services will enable E-Credit Express to compliantly support all the lending and leasing computations at the state, federal, and lender level nationwide. The compliance calculations along with enhanced State Tax and Fee Usury Validation ensures E-Credit Express dealers are always current with all regulatory and compliance issues.
"We are pleased to have the opportunity to partner with Carleton and leverage their forty years of experience in the auto lending industry," said Paul Pawlusiak, president of E-Credit Express. "Carleton's SmartCalcs software ensures that our LMP will provide accurate lending and leasing computations in compliance with all regulations."
E-Credit Express is also using Carleton's SmartDocs and support services for the generation of all the documents related to a sale, loan, or lease. Carleton's robust document preparation software combine with compliance expertise and a library of compliant documents for each state enables E-Credit Express to meet the dealer's and lender's document preparation requirements nationwide. Carleton document library include documents from most of the major forms providers and can easily accommodate custom dealer forms.
"Carleton's hosted web services for compliant calculations and document generation enables E-Credit Express to further expand its dealers services backed by the 40+ years of experience Carleton has in the marketplace. " said Pat Ruszkowski, president and CEO of Carleton. "We look forward to partnering with E-Credit Express in delivering a new and exciting LMP solution to the auto industry."
About E-Credit Express - Headquartered in Wixom, Mich., E-Credit Express (ECE) provides a patent-pending, full-service, completely automated, turnkey Lender Management Platform. ECE's Platform is OFAC and Red Flag compliant and all forms come with a guarantee for state compliance and uses the latest SAS 16 Internet Security. ECE's strategic partner is Auto Portfolio Services (APS). APS is a wholly-owned subsidiary of Kar Auction Services, which also owns Auto Finance Company (AFC), Adesa, OpenLane, PAR North America and other related companies. Operating in 48 states, APS services portfolios of all sizes and all credit tiers.
About Carleton, Inc. - Carleton is the country's leading provider of financial calculation software, loan origination compliance support, and document delivery software. Founded in conjunction with the Truth-in-Lending act in the late 1960's, their client list has grown to include most of the major lenders, credit insurance companies and loan origination software providers in the United States. More information is available at www.carletoninc.com.
Posted on Feb 21, 2012